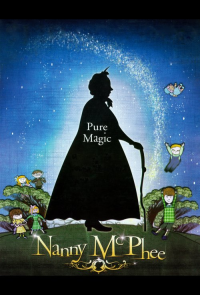 There comes a point in every improvement-by-design journey when it is time for the improvement guide to leave.
An experienced improvement coach knows when that time has arrived and the expected departure is in the contract.
The Nanny McPhee Coaching Contract:
"When you need me but do not want me then I have to stay. And when you want me but do not need me then I have to leave."
---
The science of improvement can appear like 'magic' at first because seemingly impossible simultaneous win-win-win benefits are seen to happen with minimal effort.
It is not magic.  It requires years of training and practice to become a 'magician'.  So those who have invested in learning the know-how are just catalysts.  When their catalysts-of-change work is done then they must leave to do it elsewhere.
The key to managing this transition is to set this expectation clearly and right at the start; so it does not come as a surprise. And to offer reminders along the way.
And it is important to follow through … when the time is right.
---
It is not always easy though.
There are three commonly encountered situations that will test the temptation of the guide.
1) When things are going very badly because the coaching contract is being breached; usually by old, habitual, trust-eroding, error-of-omission behaviours such as: not communicating, not sharing learning, and not delivering on commitments. The coach, fearing loss of reputation and face, is tempted to stay longer and to try harder. Often getting angry and frustrated in the process.  This is an error of judgement. If the coaching contract is being persistently breached then the Exit Clause should be activated clearly and cleanly.
2) When things are going OK, it is easy to become complacent and the temptation then is to depart too soon, only to hear later that the solo-flyers "crashed and burned", because they were not quite ready and could not (or would not) see it.  This is the "need but do not want" part of the Nanny McPhee Coaching Contract.  One role of the coach is to respectfully challenge the assertion that 'We can do it ourselves' … by saying 'OK, please demonstrate'.
3) When things are going very well it is tempting to blow the Trumpet of Success too early, attracting the attention of others who will want to take short cuts, to bypass the effort of learning for themselves, and to jump onto someone else's improvement bus.  The danger here is that they bring their counter-productive, behavioural baggage with them. This can cause the improvement bus to veer off course on the twists and turns of the Nerve Curve; or grind to a halt on the steeper parts of the learning curve.
---
An experienced improvement coach will respectfully challenge the individuals and the teams to help them develop their experience, competence and confidence. And just as they start to become too comfortable with having someone to defer to for all decisions, the coach will announce their departure and depart as announced.
This is the "want but do not need" part of the Nanny McPhee Coaching Contract.
---
And experience teaches us that this mutually respectful behaviour works better.