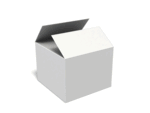 Improvement Science requires the effective, efficient and coordinated use of diagnosis, design and delivery tools.
Experience has also taught us that it is not just about the tools – each must be used as it was designed.
The craftsman knows his tools and knows what instrument to use, where and when the context dictates; and how to use it with skill.
Some tools are simple and effective – easy to understand and to use. The kitchen knife is a good example. It does not require an instruction manual to use it.
Other tools are more complex. Very often because they have a specific purpose. They are not generic. And they may not be intuitively obvious how to use them.  Many labour-saving household appliances have specific purposes: the microwave oven, the dish-washer and so on – but they have complex controls and settings that we need to manipulate to direct the "domestic robot" to deliver what we actually want.  Very often these controls are not intuitively obvious – we are dealing with a black box – and our understanding of what is happening inside is vague.
Very often we do not understand how the buttons and dials that we can see and touch – the inputs – actually influence the innards of the box to determine the outputs. We do not have a mental model of what is inside the Black Box. We do not know – we are ignorant.
In this situation we may resort to just blindly following the instructions;  or blindly copying what someone else does; or blindly trying random combinations of inputs until we get close enough to what we want. No wiser at the end than we were at the start.  The common thread here is "blind". The box is black. We cannot see inside.
And the complex black box is deliberately made so – because the supplier of the super-tool does not want their "secret recipe" to be known to all – least of all their competitors.
This is a perfect recipe for confusion and for conflict. Lose-Lose-Lose.
Improvement Science is dedicated to eliminating confusion and conflict – so Black Box Tools are NOT on the menu.
Improvement Scientists need to understand how their tools work – and the best way to achieve that level of understanding is to design and build their own.
This may sound like re-inventing the wheel but it is not about building novel tools – it is about re-creating the tried and tested tools – for the purpose of understanding how they work. And understanding their strengths, their weaknesses, their opportunities and their risks or threats.
And doing that requires guidance from a mentor who has been through this same learning journey. Starting with simple, intuitive tools, and working step-by-step to design, build and understand the more complex ones.
So where do we start?
In the FISH course the first tool we learn to use is a Gantt Chart.
It was invented by Henry Laurence Gantt about 100 years ago and requires nothing more than pencil and paper. Coloured pencils and squared paper are even better.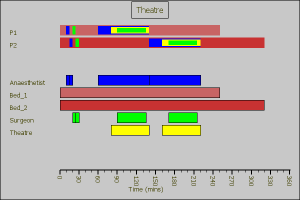 This is an example of a Gantt Chart for a Day Surgery Unit.
At the top are the "tasks" – patients 1 and 2; and at the bottom are the "resources".
Time runs left to right.
Each coloured bar appears twice: once on each chart.
The power of a Gantt Chart is that it presents a lot of information in a very compact and easy-to-interpret format. That is what Henry Gantt intended.
A Gantt Chart is like the surgeon's scalpel. It is a simple, generic easy-to-create tool that has a wide range of uses. The skill is knowing where, when and how to use it: and just as importantly where-not, when-not and how-not.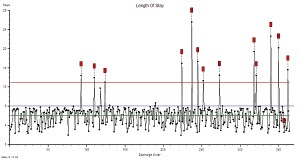 The second tool that an Improvement Scientist learns to use is the Shewhart or time-series chart.
It was invented about 90 years ago.
This is a more complex tool and as such there is a BIG danger that it is used as a Black Box with no understanding of the innards.  The SPC  and Six-Sigma Zealots sell it as a Magic Box. It is not.
We could paste any old time-series data into a bit of SPC software; twiddle with the controls until we get the output we want; and copy the chart into our report. We could do that and hope that no-one will ask us to explain what we have done and how we have done it. Most do not because they do not want to appear 'ignorant'. The elephant is in the room though.  There is a conspiracy of silence.
The elephant-in-the-room is the risk we take when use Black Box tools – the risk of GIGO. Garbage In Garbage Out.
And unfortunately we have a tendency to blindly trust what comes out of the Black Box that a plausible Zealot tells us is "magic". This is the Emporer's New Clothes problem.  Another conspiracy of silence follows.
The problem here is not the tool – it is the desperate person blindly wielding it. The Zealots know this and they warn the Desperados of the risk and offer their expensive Magician services. They are not interested in showing how the magic trick is done though! They prefer the Box to stay Black.
So to avoid this cat-and-mouse scenario and to understand both the simpler and the more complex tools, and to be able to use them effectively and safely, we need to be able to build one for ourselves.
And the know-how to do that is not obvious – if it were we would have already done it – so we need guidance.
And once we have  built our first one – a rough-and-ready working prototype – then we can use the existing ones that have been polished with long use. And we can appreciate the wisdom that has gone into their design. The Black Box becomes Transparent.
So learning how the build the essential tools is the first part of the Improvement Science Practitioner (ISP) training – because without that knowledge it is difficult to progress very far. And without that understanding it is impossible to teach anyone anything other than to blindly follow a Black Box recipe.
Of course Magic Black Box Solutions Inc will not warm to this idea – they may not want to reveal what is inside their magic product. They are fearful that their customers may discover that it is much simpler than they are being told.  And we can test that hypothesis by asking them to explain how it works in language that we can understand. If they cannot (or will not) then we may want to keep looking for someone who can and will.