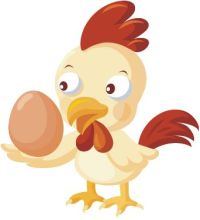 Do we believe what we see or do we see what we believe?  It sounds like a chicken-and-egg question – so what is the answer? One, the other or both?
Before we explore further we need to be clear about what we mean by the concept "see".  I objectively see with my real eyes but I subjectively see with my mind's eye. So to use the word see for both is likely to result in confusion and conflict and to side-step this we will use the word perceive for seeing-with-our-minds-eye.   
When we are sure of our belief then we perceive what we believe. This may sound incorrect but psychologists know better – they have studied sensation and perception in great depth and they have proved that we are all susceptible to "perceptual bias". What we believe we will see distorts what we actually perceive – and we do it unconsciously. Our expectation acts like a bit of ancient stained glass that obscures and distorts some things and paints in a false picture of the rest.  And that is just during the perception process: when we recall what we perceived we can add a whole extra layer of distortion and can can actually modify our original memory! If we do that often enough we can become 100% sure we saw something that never actually happened. This is why eye-witness accounts are notoriously inaccurate!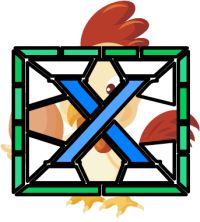 But we do not do this all of the time.  Sometimes we are open-minded, we have no expectation of what we will see or we actually expect to be surprised by what we will see. We like the feeling of anticipation and excitement – of not knowing what will happen next.   That is the psychological basis of entertainment, of exploration, of discovery, of learning, and of improvement science.
An experienced improvement facilitator knows this – and knows how to create a context where deeply held beliefs can be explored with sensitivity and respect; how to celebrate what works and how and why it does; how to challenge what does not; and how to create novel experiences; foster creativity and release new ideas that enhance what is already known, understood and believed.
Through this exploration process our perception broadens, sharpens and becomes more attuned with reality. We achieve both greater clarity and deeper understanding – and it is these that enable us to make wiser decisions and commit to more effective action.
Sometimes we have an opportunity to see for real what we would like to believe is possible – and that can be the pivotal event that releases our passion and generates our commitment to act. It is called the Black Swan effect because seeing just one black swan dispels our belief that all swans are white.
A practical manifestation of this principle is in the rational design of effective team communication – and one of the most effective I have seen is the Communication Cell – a standardised layout of visual information that is easy-to-see and that creates an undistorted perception of reality.  I first saw it many years ago as a trainee pilot when we used it as the focus for briefings and debriefings; I saw it again a few years ago at Unipart where it is used for daily communication; and I have seen it again this week in the NHS where it is being used as part of a service improvement programme.
So if you do not believe then come and see for yourself.