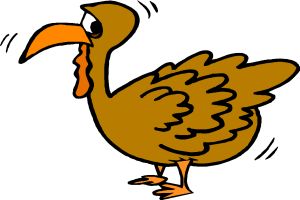 It is surprising how often we do nothing until we have run out of options to prevaricate and only when our backs are against the wall do we act positively, decisively and effectively.  What is the reason we did not act earlier? Did we not see the way forward? Were there to many options to choose from? Or was the most effective option the least comfortable?  We have a bad habit of putting off decisions and actions until the last minute of the eleventh hour. Perhaps we just hope that the problem will go away without us having to get out of our comfort zones.
In reality few escape the back-to-the-wall scenario: most are caught, killed and eaten.  Turkeys unwittingly voting for Christmas by doing nothing.
 It is a better survival strategy to avoid the backs-to-the-wall scenario. 
So, what are the symptoms of the earlier prevarication stage? What behaviours do we exhibit? And what can we do? 
One is blindness/deafness – otherwise known as denial. We see the message but we do not acknowledge it because to do so means we have signalled that we are aware of it. Painfully aware perhaps.
One is bending/dodging – otherwise known as distortion. We see the problem and we are forced to acknowledge it because someone up the tree makes it our problem and monitors our performance. They set a target and attach some form of motivator to it – either a carrot or a stick – it matters not.  It is surprising how creative people can be when caught between a rock and a hard place!
One is burying/deceiving – otherwise known as deletion.  We delete the bad news completely so the performance looks better than it really is and thereby try to evade the persecutor by not attracting attention.  This is our last option because we know if we are found out then we will be for the chop.
Our final option, when our backs are against the wall and the spot light is on us – is to face the problem and solve it – and surprise ourselves that we can, and in fact always could have done.
So to avoid the back-to-the-wall experience it is necessary to be alert to the early symptoms. The deafening silence that follows someone prepared to talk about the problem; the frantic activity required to bend the rules and distort the system; and the furtive looks of those who are deliberately hiding the awful reality.  If any of these symptoms are detected we need to add the magic ingredients – confidence and competence. The confidence to raise the issues and the competence to dissolve their root causes.
Confidence follows from competence; and competence follows from practice; and practice follows from know how; and know how follows from learning; and learning follows from asking.
Ask to See One – Do Some – Teach Many.