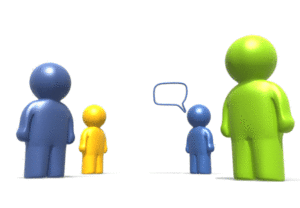 The engine of improvement is a productive meeting.
Complex adaptive systems (CAS) are those that  learn and change themselves.
The books of 'rules' are constantly revised and refreshed as the CAS co-evolves with its environment.
System improvement is the outcome of effective actions.
Effective actions are the outcomes of wise decisions.
Wise decisions are the output of productive meetings.
So the meeting process must be designed to be productive: which means both effective and efficient.
---
One of the commonest niggles that individuals report is 'Death by Meeting'.
That alone is enough evidence that our current design for meetings is flawed.
---
One common error of omission is lack of clarity about the purpose of the meeting.
This cause has two effects:
1. The wrong sort of meeting design is used for the problem(s) under consideration.
A meeting designed for tactical  (how to) planning will not work well for strategic (why to) problems.
2. A mixed bag of problems is dumped into the all-purpose-less meeting.
Mixing up short term tactical and long term strategic problems on a single overburdened agenda is doomed to fail.
---
Even when the purpose of  a meeting  is clear and agreed it is common to observe an unproductive meeting process.
The process may be unproductive because it is ineffective … there are no wise decisions made and so no effective actions implemented.
Worse even than that … decisions are made that are unwise and the actions that follow lead to unintended negative consequences.
The process may also be unproductive because it is inefficient … it requires too much input to get any output.
Of course we want both an effective and an efficient meeting process … and we need to be aware that effectiveness  comes first.  Designing the meeting process to be a more efficient generator of unwise decisions is not a good idea! The result is an even bigger problem!
---
So our meeting design focus is 'How could we make wise decisions as a group?'
But if we knew the answer to that we would probably already be doing it!
So we can ask the same question another way: 'How do we make unwise decisions as a group?
The second question is easier to answer. We just reflect on our current experience.
Some ways we appear to unintentionally generate unwise decisions are:
a) Ensure we have no clarity of purpose – confusion is a good way to defuse effective feedback.
b) Be selective in who we invite to the meeting – group-think facilitates consensus.
c) Ignore the pragmatic, actual, reality and only use academic, theoretical, rhetoric.
d) Encourage the noisy – quiet people are non-contributors.
e) Engage in manipulative styles of behaviour – people cannot be trusted.
f) Encourage the  sceptics and cynics to critique and cull innovative suggestions.
g) Have a trump card – keep the critical 'any other business' to the end – just in case.
If we adopt all these tactics we can create meetings that are 'lively', frustrating, inefficient and completely unproductive. That of course protects us from making unwise decisions.
---
So one approach to designing meetings to be more productive is simply to recognise and challenge the unproductive behaviours – first as individuals and then as groups.
The place to start is within our own circle of influence – with those we trust – and to pledge to each other to consciously monitor for unproductive behaviours and to respectfully challenge them.
These behaviours are so habitual that we are often unaware that we are doing them.
And it feels strange at first but it get easier with practice and when you see the benefits.