The NHS appears to be descending in a frenzy of fear as the winter looms and everyone says it will be worse than last and the one before that.
And with that we-are-going-to-fail mindset, it almost certainly will.
Athletes do not start a race believing that they are doomed to fail … they hold a belief that they can win the race and that they will learn and improve even if they do not. It is a win-win mindset.
But to succeed in sport requires more than just a positive attitude.
It also requires skills, training, practice and experience.
The same is true in healthcare improvement.
---
That is not the barrier though … the barrier is disbelief.
And that comes from not having experienced what it is like to take a system that is failing and transform it into one that is succeeding.
Logically, rationally, enjoyably and surprisingly quickly.
And, the widespread disbelief that it is possible is paradoxical because there are plenty of examples where others have done exactly that.
The disbelief seems to be "I do not believe that will work in my world and in my hands!"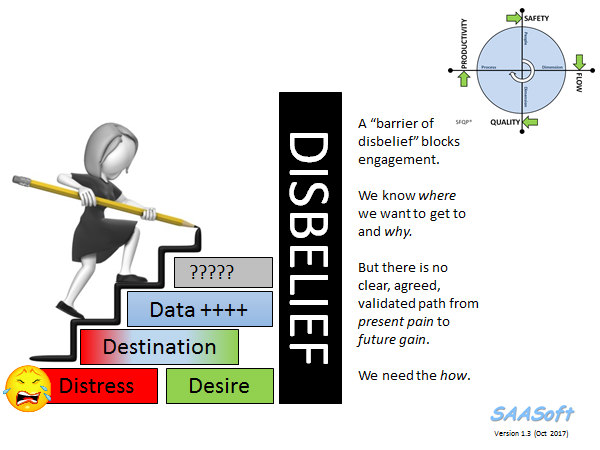 And the only way to dismantle that barrier-of-disbelief is … by doing it.
---
How do we do that?
The emotionally safest way is in a context that is carefully designed to enable us to surface the unconscious assumptions that are the bricks in our individual Barriers of Disbelief.
And to discard the ones that do not pass a Reality Check, and keep the ones that are OK.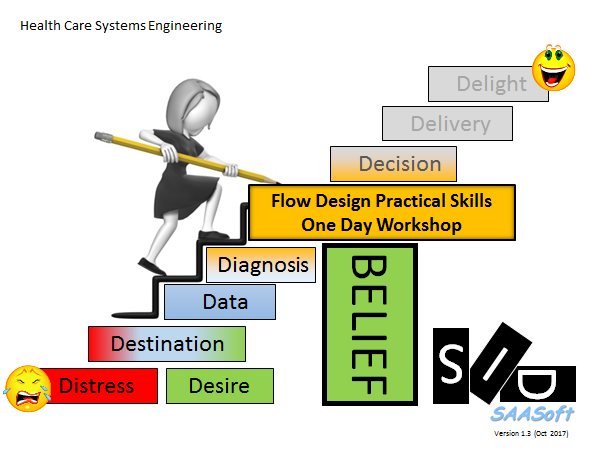 This Disbelief-Busting design has been proven to be effective, as evidenced by the growing number of individuals who are learning how to do it themselves, and how to inspire, teach and coach others to as well.
---
So, if you would like to flip disbelief-and-hopeless into belief-and-hope … then the door is here.